Members
(1) Group 1: Elucidation of homeostatic mechanisms by inter-organ communication and development of therapeutic and diagnostic methods
Group 1-1: Elucidation of the molecular mechanism that transmits peripheral organ information to the central nervous system and development of its control methods
Principal investigator
Group 1-2: Elucidation of the neural circuits of the emotion-autonomic nerve coupling in the central nervous system and development of their control methods
Principal investigator
Group 1-3: Elucidation of the regulation of organ functions by efferent nerves and development of neuron control methods
Principal investigator
Group 1-4: Elucidation of the pathogenesis of diabetes mellitus and its comorbidities through autonomic reflexes by gut-liver-brain correlation and establishment of new treatment methods
Principal investigator
Group 1-5: Development of early diagnosis and preventive therapy by GPCR ligands
Principal investigator
(2) Group 2: Elucidation and control of the mechanism of multi-organ transformation in diabetes mellitus
Group 2-1: Elucidation and regulation of inflammatory and stress response mechanisms in multiple organs
Principal investigator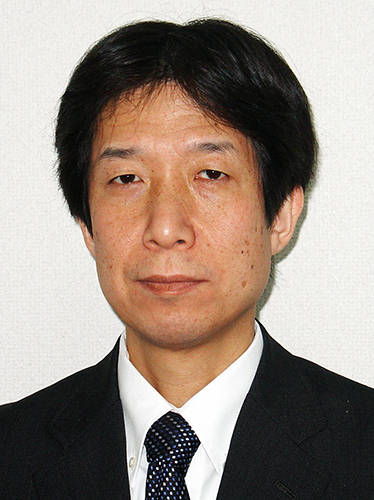 Principal investigator
Ichiro Manabe, Professor, Graduate School of Medicine, Chiba University
The prevalence of heart failure is increasing worldwide. Heart failure is not only a major complication of diabetes, but is also associated with a variety of other physical and mental disorders, suggesting that mechanisms involving multiple organs play pivotal roles in the development and progression of heart failure. By focusing on inflammation and dysfunctional stress response, we will elucidate the molecular mechanism that link heart failure and other diseases, including diabetes and develop new therapeutic and preventive strategies for heart failure and multimorbidity.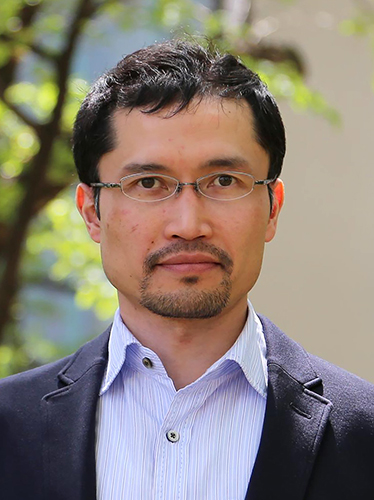 Kazuhiro Suzuki, Professor, WPI Immunology Frontier Research Center, Osaka University
Obesity induces immune cell recruitment and consequently chronic inflammation in adipose tissues, which can result in the development of type 2 diabetes mellitus. B cells are recruited to adipose tissues at an early stage of obesity and thought to trigger inflammatory responses. However, it remains unclear how B cells induce and promote adipose tissue inflammation. In this study, we aim to comprehensively characterize B cell subsets accumulating in adipose tissues and clarify their roles in obesity-induced inflammation. Based on the recently established roles of the autonomic nervous system in the control of B cell functions, we also aim to reveal how inputs from autonomic nerves influence B cell behaviors and inflammatory processes in adipose tissues. Our study would lead to novel prophylactic and therapeutic strategies for type 2 diabetes mellitus targeting adipose tissue B cells.
Group 2-2: Elucidation and control of cerebrovascular alterations in diabetes mellitus
Principal investigator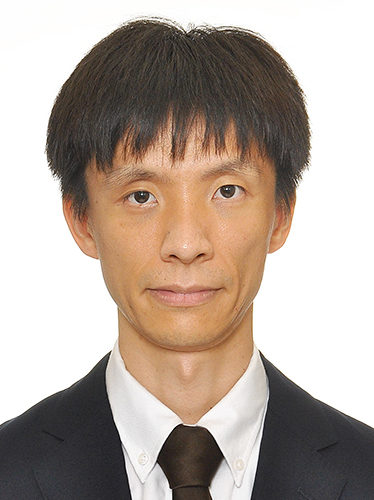 Principal investigator
Kuniyasu Niizuma, Professor, Tohoku University Graduate School of Medicine
Atherosclerotic diseases such as heart disease and cerebrovascular disease account for two-thirds of deaths among diabetics, and the progression of atherosclerosis is faster in diabetics than in non-diabetics. From the perspective of cerebrovascular disease, conditions caused by diabetes can be regarded as "pre-disease" conditions that are in the preliminary stages of causing brain disease. When blood vessels are narrowed or occluded, collateral blood vessels develop to compensate for the narrowing or occlusion, and cerebral blood flow is maintained; however, it is inhibited in diabetics. In this study, we analyze the details of collateral blood flow development and develop preventive and therapeutic methods for stroke under diabetic conditions.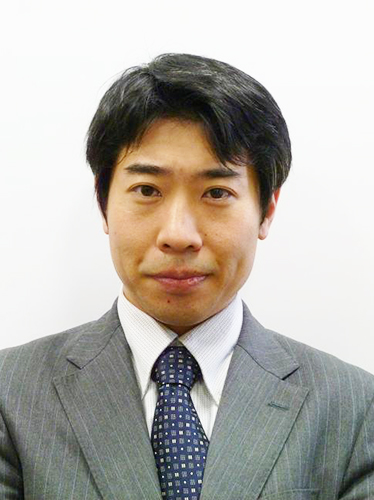 Kazuto Masamoto, Professor, Graduate School of Informatics and Engineering, University of Electro-Communications
In diabetes, the regulation of brain microcirculation is altered by the inflammatory response of brain vascular endothelial cells. However, little is understood about the mechanism of functional integrity in the neurovascular unit under diabetic conditions and its association with vascular endothelial damage due to inflammation. The aim of this study is to elucidate the mechanism involved in the plastic changes of the neurovascular unit against cerebrovascular diseases in diabetes, and to develop a method for normalization and reconstruction of neurovascular units. Using a large-scale analysis method for four-dimensional mesoscopic-scale images of neurovascular unit in vivo, this study investigates the mechanism of cerebrovascular remodeling involved in the development of collateral circulation during cerebral ischemia, adaptive changes in cerebral microcirculatory dynamics, and the spatiotemporal interaction between cells in the neurovascular unit.
Group 2-3: Elucidation and control of liver transformation in diabetes mellitus
Principal investigator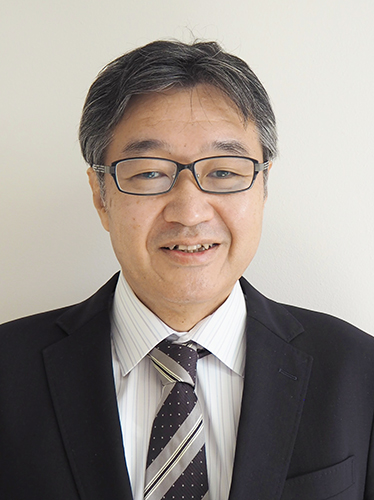 Principal investigator
Hideki Katagiri, Professor, Tohoku University Graduate School of Medicine
Nutrients and insulin reach the liver directly via the portal vein. The decreased ability of the liver to dispose of glucose causes postprandial blood glucose elevation, which is a characteristic of the very early stage of diabetes. Therefore, by elucidating the mechanism(s) determining the postprandial glucose disposal capacity of the liver, we anticipate being able to clarify the states of very early-stage diabetes and develop strategies to reverse these conditions.
Group 2-4: Development of prevention and treatment of diabetic comorbidities using ketone body
Principal investigator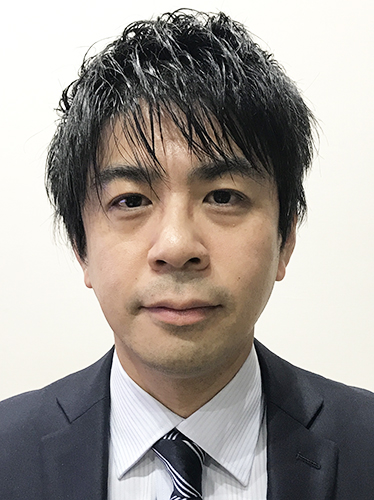 Principal investigator
Shinji Kume, Associate Professor, Department of Medicine, Shiga University of Medical Science
Prevention of diabetic complications and comorbidities is the most important issue in extending the healthy life span of patients with diabetes mellitus. Calorie restriction can extend lifespan in many species from lower species to mammals. However, the precise mechanism underlying the calorie restriction-mediated health beneficial effects remains unclear. In this research project, we focus on the potential power of ketone bodies, which are elevated under the condition of calorie restriction, and try to develop a novel strategy to prevent diabetic complications and comorbidities by regulating ketone body metabolism. We hope that the results obtained from this project will contribute to extending the healthy life span of diabetic patients in the future.
Group 2-5: Preparation and application of multi-organ whole cell atlas for elucidation of organ transformation in diabetes
Principal investigator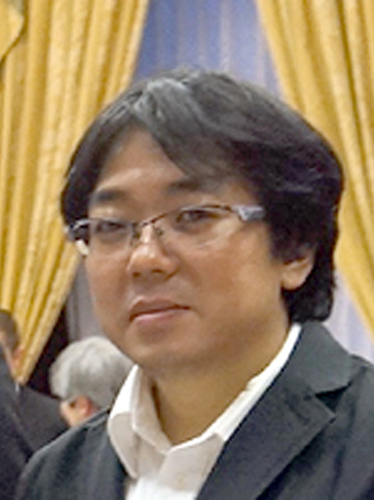 Principal investigator
Katsuhiko Matsumoto, RIKEN Center for Biosystems Dynamics Research, Visiting Scientist
We aim to elucidate pathological conditions of systemic diseases such as diabetic diseases by enabling quantitative analysis of the effects on various organs at the cellular level throughout the entire organ or whole body by using single-cell resolution whole organ atlas CUBIC-Atlas. To construct the CUBIC-Atlas of various mouse organs, we are using solution-based tissue clearing technique CUBIC, custom-made high-resolution light-sheet microscopy, and novel high-speed and accurate cell detection algorism. In addition, we are developing a light-sheet microscope for wide-field observation to perform high-throughput 3D imaging of whole organs or the whole body. Following the completion of these platforms for whole-organ cell profiling, we will conduct large-scale whole-organ cell profiling using disease model mice to elucidate the pathological conditions.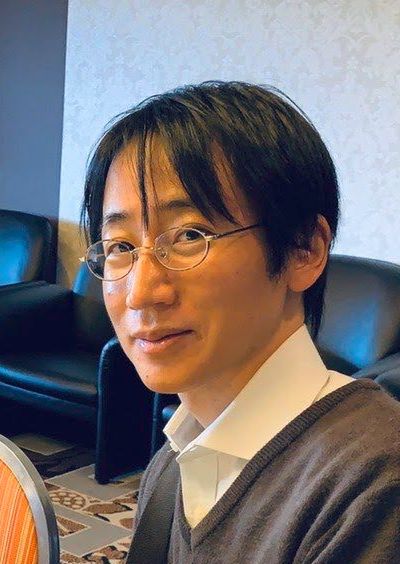 Rikuhiro Yamada, RIKEN Center for Biosystems Dynamics Research, Senior Scientist
To understand the molecular and cellular mechanisms behind central nervous system (CNS) changes such as hypersomnia observed in mouse models of diabetes and other diseases, it is important to capture the cellular changes that occur at the whole brain level. In this project, we will create a whole-brain atlas in single cell resolution, and use the atlas to analyze diabetic mouse models to capture the changes in CNS at the single-cell level.
Shoi Shi, Assistant Professor, Graduate School of Medicine, The University of Tokyo (Project participation period: 2020.12-2022.2)
(3) Group 3: Development of technology for easy acquisition of biometric data in humans and analysis of human data
Group 3-1: Development and social implementation of contact and non-contact biometric acquisition devices
Principal investigator
Group 3-2: Generation of novel models of inter-organ networks by genome analysis and prediction of ultra-early risk of diabetes
Principal investigator
Group 3-3: Development of prediction methods for ultra-early stages of diabetes and prognosis
Principal investigator
(4) Group 4: Understanding homeostasis through mathematical model analysis and its applications
Group 4-1: Understanding homeostasis through mathematical model analysis and its applications
Principal investigator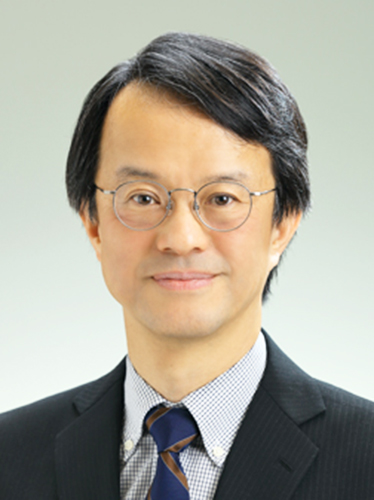 Principal investigator
Hiroshi Suito, Professor, Advanced Institute for Materials Research, Tohoku University
The project target of our group, which comprises applied mathematicians working with other mathematicians of the Nagayama and Chiba groups, is the construction of mathematical models representing a network of various organs and the use of those models to resolve homeostasis-related mysteries. Our model is expected to include metabolism, as supported by the circulatory system, which is regulated by the nervous system. Our group will work mainly on the circulatory system to elucidate that vast parameter space using multi-dimensional mathematical modeling and numerical simulations with high-performance computing. Intimate discussions and collaboration among mathematicians and biologists are essential to the achievement of our moonshot goals.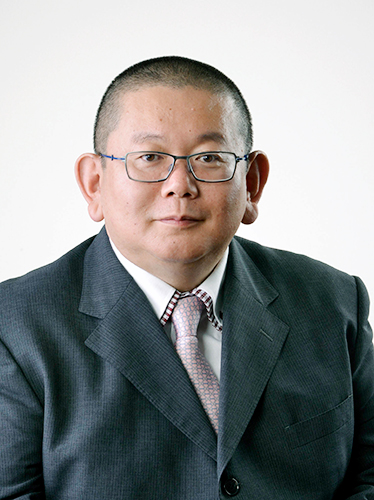 Masaharu Nagayama, Professor, Research Institute for Electronic Science, Hokkaido University
We will collaborate with researchers in biology and medicine to build a mathematical model to represent the dynamic homeostasis of blood glucose levels. First, we will construct a mathematical model of the organs network using data from model animals and human data. We will extract essential elements and elucidate the regulatory mechanisms that are not understood in individual molecular research. Next, from the organs network mathematical model, we construct a state transition mathematical model expressed in dynamical systems. From this model, we aim to define the presymptomatic disease mathematically. Furthermore, we will use the mathematical model of state transitions to construct a mathematical foundation for a future medical platform.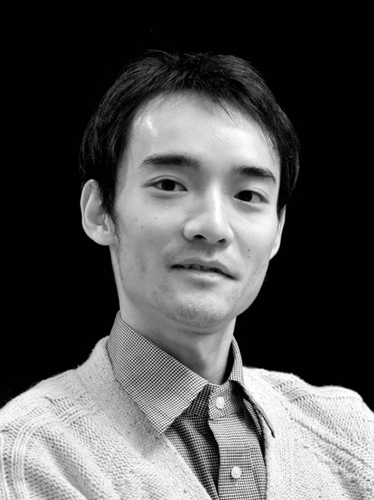 Hayato Chiba, Professor, Advanced Institute for Materials Research, Tohoku University
We construct a mathematical model to study diabetes, in particular, pancreas and liver, and the network of several organs. For the analysis of mathematical model, we collaborate closely with the other teams in this project, and study the mechanism of diabetes from a view point of mathematics.